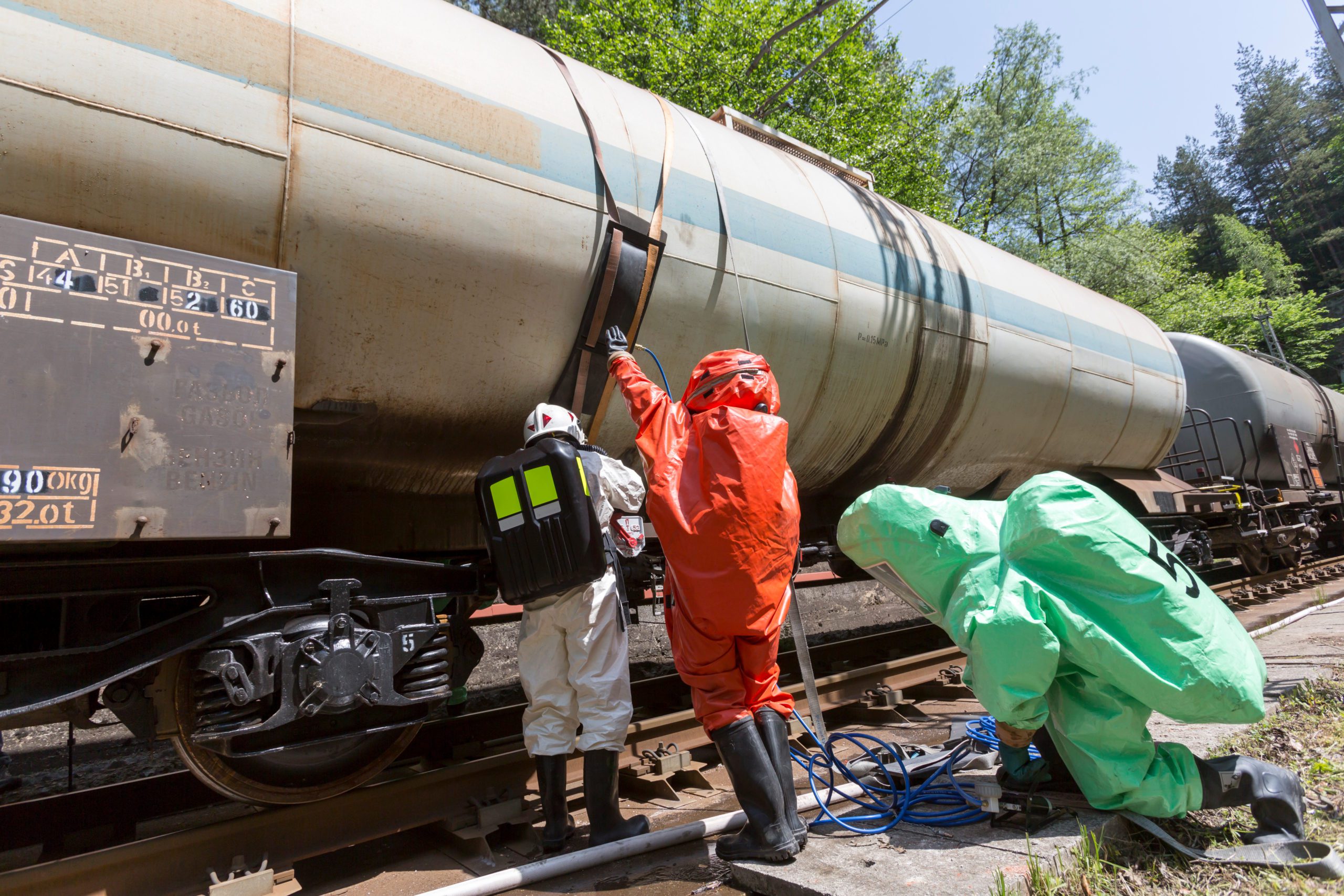 Our Services
Highway emergencies, HAZMAT incidents, Railway emergencies, Water spills, and Training. Whatever your needs, Ram Response can respond, assess, and mitigate the incident.
Respond, Assess, Clean Up
From a small fuel spill to a large release of bulk hazardous materials, Ram's professional team of responders can mitigate or minimize the impacts of a release.
Area Assessment
Upon arrival our team will note all impacted areas, buildings, and product migration risks.
Product Assessment
We will identify, assess, and manage any products that may be involved in the incident
Contain & Confine
Our team will immediately work to contain and confine all risks present in an incident.
Highway Emergency Services
---
Product identification & technical advice
Product containment/confinement and mitigation. Class 2-9 & non DG-rated
Air monitoring & sampling
Product transfers: flammable liquids, dry bulk, corrosives, pressurized. Class 2-9 & non DG-rated
Liaise between regulators and clients to ensure compliance and efficiency
---
Air monitoring & sampling
Containment & confinement
DG/drug/paraphernalia Sweep
Illegal drug lab investigation support

Acid spills/corrosive spills

Storage facility spills/cleanup

Highway: cargo, truck, spill/release (bulk)

Ammonia release: initial assessment, investigation support, cleanup

Flammable liquid spills

Transformer cleanup

Class 2-9
Railway Emergency Services
---
Product specific transfers & cleanup
Waterway Emergency Services
---
Boom deployment & containment
---
Spill Response Training Programs
Company-specific custom programs
We are here to help
Connect with us to find out how we can help you best prepare for, and respond to, a crisis.
dedicated incident manager
Every client has their own dedicated Incident Manager to ensure clear communication during incidents.
prevention first
Our expert team won't just respond to a crisis, we identify opportunities to avoid them altogether.
Consistent Updates
We will always ensure that you're up to date and constantly informed during any crisis.